Today in History, June 28:
1914: Birthdate of Aribert Heim a former Austrian doctor, also known as "Dr. Death." As an SS doctor in a Nazi concentration camp in Mauthausen, he is accused of killing and torturing many inmates through various methods, such as direct injections of toxic compounds into the hearts of his victims.
VIRTUAL JERUSALEM | www.virtualjerusalem.com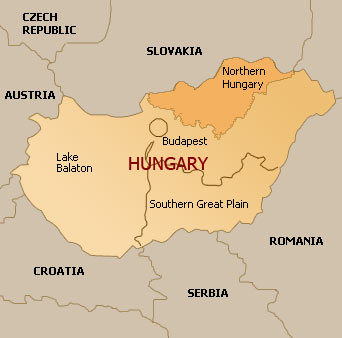 06-22-12
Hungarian Jews Feel "Increasing Danger"
Hungarian Jews "feel increasing danger" in a country with a government that condones anti-Semitism, the president of Hungary's Jewish community said.
Hungarian Jews "feel increasing danger" in a country with a government that condones anti-Semitism, the president of Hungary's Jewish community said.

Peter Feldmajer, president of the Federation of Hungarian Jewish Communities, made the remarks Tuesday at a conference on anti-Semitism in the European Parliament in Brussels.

Though Hungarian government officials say they want to combat anti-Semitism, "behind the curtain we face a dark image," said Feldmajer, who described the government's policy as "two-faced."

The extreme-right Jobbik party constantly libels Jews while the state celebrates anti-Semites in school curriculums, he said. And he noted that several Hungarian municipalities have erected statues honoring Miklos Horthy, the Hungarian Quisling. Under his rule, 450,000 Hungarian Jews were sent to their death in the Holocaust.

"Streets and squares are named after Horthy, who stands as a hero for the people. The Hungarian Jewish people feel increasing danger," Feldmajer said.

Panayote Dimitras of the Greek Helsinki Monitor, a watchdog on hate crimes, has quoted surveys showing that 80 percent of the Greek and Hungarian populations favored deporting foreigners.

"It's no coincidence these are the only countries with neo-Nazi parties in parliament," Dimitras said.

The conference in the Belgian capital was co-organized by B'nai B'rith Europe and CEJI-a Jewish Contribution to an Inclusive Europe, along with the Inter-Parliamentary Coalition for Combating Anti-Semitism. Some 40 people attended, including several lawmakers.

Reinold Simon, the honorary president of B'nai B'rith Europe, said constant contact with EU institutions was the key to fighting anti-Semitism. In 2005 he founded the Foreign Affairs Network, which is represented at the European Parliament in Brussels and Strasbourg, as well as at UNESCO headquarters in Paris, among other institutions.

Ron Rafaeli of SPCJ, the security service of France's Jewish communities, recalled "a previous and similar meeting on anti-Semitism in 2002, when Mohammed Merah was a boy." Merah, a French-Algerian radical Islamist, killed three children and a rabbi at a Jewish school in Toulouse in March.

"Only education will ensure no new Mohammed Merahs," Rafaeli said.

John Mann, a British lawmaker and chair of the Inter-Parliamentary Coalition for Combating Anti-Semitism at the European Parliament, told JTA that part of his job was to "get the European Union to promote more programs that educate to tolerance, like that of CEJI and of Yad Vashem."

via jta.org
Soul Food, June 28
"Books are the quietest and most constant of friends; they are the most accessible and wisest of counselors, and the most patient of teachers." -Charles William Eliot